Eileen Thomas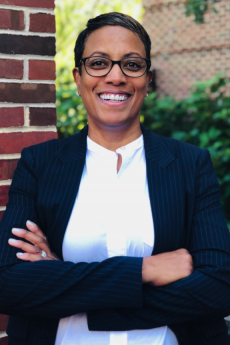 Eileen Thomas
Associate Director
---
Contact:
Pronouns: she/her
"Thank you for calling the George Washington University office of Undergraduate Admissions. This is Eileen, how can I help you?"
I work with an amazing team of students who work hard to make your Admissions journey as smooth as possible. I am a native Washingtonian, and claim GW as my second home! I received my MBA from the GW School of Business in 2013, and never left.  
I am an enthusiastic ecotourist and have found my way over a few lofty mountain crests in search of a clear lake.  I don't just travel for nature!  I love food, and any journey from home always starts with a search of local restaurants.  
At home, you can find me working in the yard, out walking or inside wrestling with my charcoal gray Labrador (Churchill), or binge watching the latest series on cable tv. We have three children – all of them fellow Colonials!  #RAISEHIGH